Four luxury palaces and villas for your next stay in Rajasthan
Rajasthan is hailed as the royal state of India and welcomes both domestic and foreign guests with warmth, unparalleled elegance, and royal treatment. In addition to these characteristics, this state draws tourists worldwide each year who want to experience its royal heritage. A trip to Rajasthan is filled with historical sites, royal palaces, magnificent forts, and mouthwatering cuisine. Many of these have been beautifully renovated into hotels and resorts, yet they still stand as beautiful examples of Rajputana hospitality and architecture.
Check out some of the vintage heritage resorts in Rajasthan's famous cities, which are renowned for their supreme hospitality and are ideal for families and couples looking to experience life during the Maharaja era.
Jodhpur
One of the most popular tourist destinations for domestic and foreign visitors is Jodhpur, surrounded by blue cottages and some of Rajasthan's most well-known attractions. As a result, this city's hotels and resorts are always packed with travelers. A number of the state's most luxurious resorts are in Jodhpur, allowing guests to experience the city's real essence while enjoying the finest levels of comfort, luxury, and grandeur.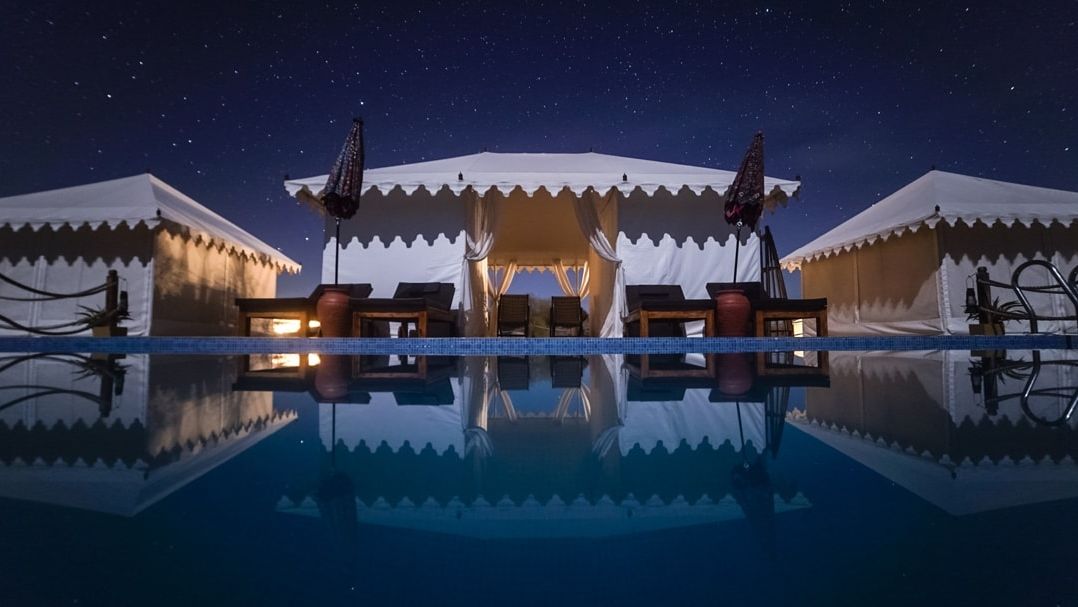 Dhora Desert Resort and Spa
The word "Dhora" refers to dunes in Marwari, the language of Rajasthan's Marwar area. The resort has been thoughtfully designed, including 12 luxury camps integrated into the contour of the desert to match the natural landscape and decorated in warm colors and earth tones. The building was constructed using resources from the desert terrain. Many of the decor items were created by local Rajasthani artists, using handpicked artifacts from the desert.
This resort allows you to escape the outside world in the most breathtaking environment while basking in luxury amidst the Thar's silky sand.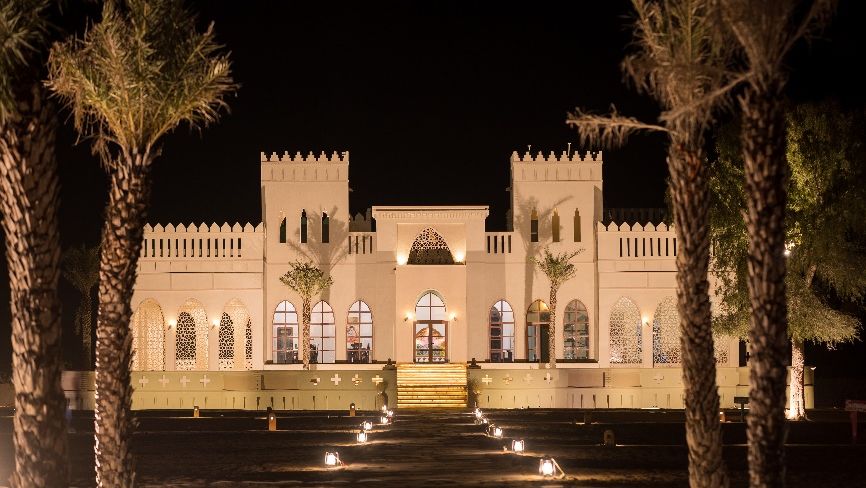 Jaisalmer
Everything this state offers is gratifying, from the barren deserts to the heritage, traditional culture, and hospitality. The resorts in Jaisalmer are recommended for their contemporary amenities while upholding the Rajasthani heritage and customs, their kind and welcoming staff, and the spacious rooms with old-fashioned architecture that will compel you to visit Jaisalmer frequently. So let's take a look at this handpicked luxury resort in Jaisalmer.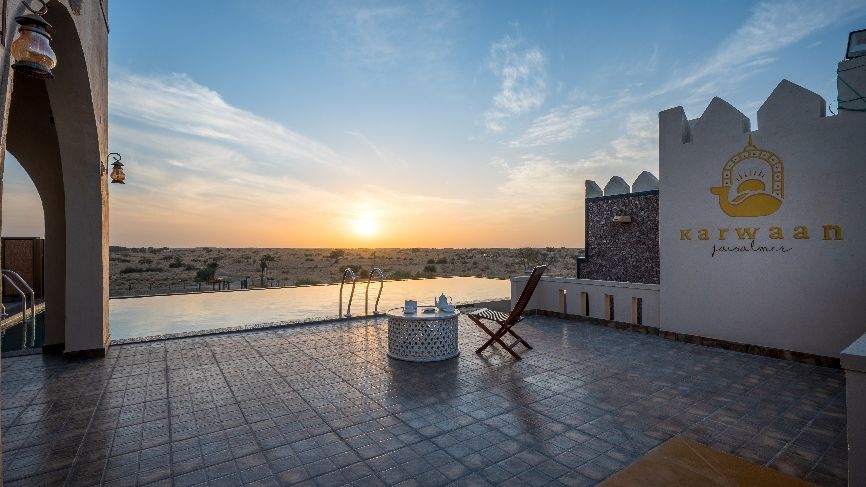 Karwaan Camps and Resort
Karwaan Resort in Jaisalmer is a one-of-its-kind resort in the city adjacent to the area's magnificent dunes. Travelers can unwind at the infinity pool in Jaisalmer while staying in one of the cozy camps, cottages, or family villas. There are 2 villas, 12 camps, and a 600 sq ft treehouse featuring a small front balcony, which radiates elegance and offers a calm and serene experience laced with luxury.
This town, well-known for its vast desert and stunning dunes, has its fair share of mythological tales, historical sites, and other breathtaking natural wonders that amaze tourists. A haven of comfort, Karwaan Jaisalmer, one of the most luxurious resorts in Jaisalmer, is nestled inside this distinctive atmosphere. Karwaan also has banquet facilities, making it ideal for hosting private events like intimate weddings and photo shoots. Visit this resort and revel in the mysterious location's natural splendor.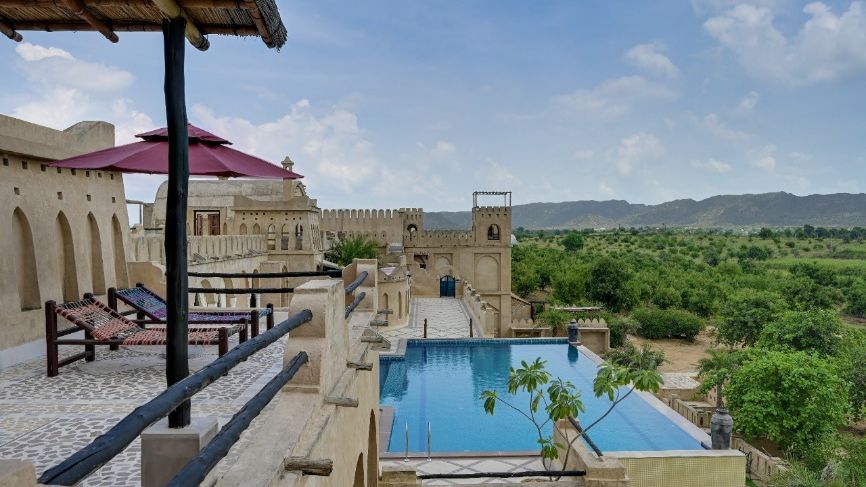 Pushkar
Pushkar is a well-known Hindu pilgrimage destination, renowned for being the residence of Lord Brahma, the universe's creator, and for the famous Pushkar Camel Fair. It is well-known for both its wonderful tourist attractions and its old-world charm. Every type of traveler may find something to do and explore in Pushkar, from temples to forts, heritage walks, camping, and trekking.
Despite being a relaxed, spiritual village, Pushkar is known for its luxurious palaces and resorts. Visitors can fully experience Rajasthan's unique and profound culture at Pushkar. After a long, arduous day of exploring the city, you will need a comfortable and ideal place for relaxation. Our top picks for luxurious accommodations in Pushkar are listed below.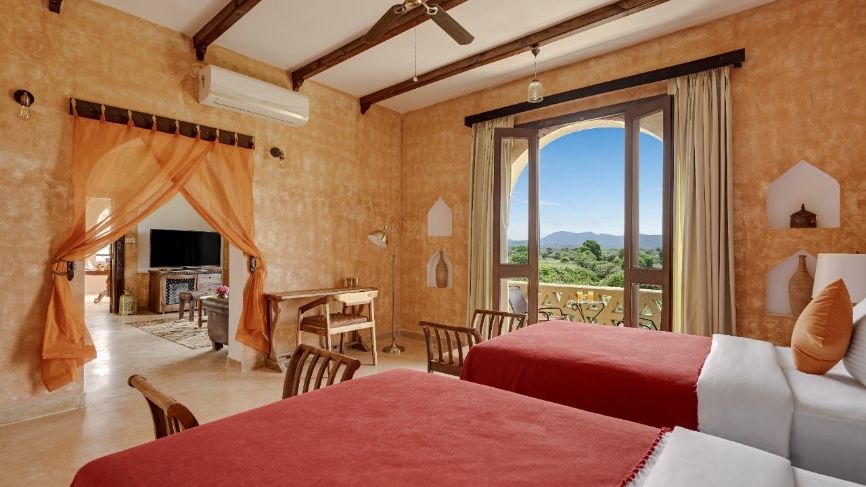 Maya Garh
A visitor-only haven of 22 acres with 10 luxury villas tucked away in a private farm with traditional Pushkari architecture and landscape. The residence provides serenity and magnificent views of the sprawling grasslands and Nag Pahar. You can go on a memorable horseback ride, jeep safari, nature stroll in Pushkar, or have dinner on the dunes. This Moroccan-themed, stylish resort offers private swimming pools, heaters for the winter season, an open jacuzzi, a bathtub, and magnificent views of the surrounding dunes and landscape. The Maya Garh Resort, tucked away among the dunes, is the top destination for idyllic desert holidays worldwide. This peaceful haven mixes rural beauty with first-class service and luxury to recreate the feel of the desert.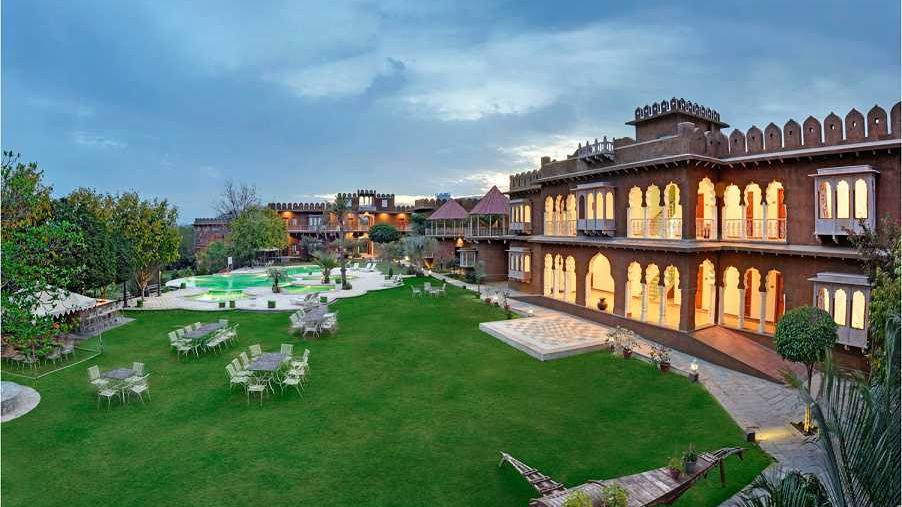 Pushkar Fort
The sacred city of Pushkar is tucked away between the Thar's golden dunes and surrounded by the Aravalli mountains. Pushkar Fort is located 5 kilometers from popular tourist destinations like Savitri Temple, Brahmaji Temple, and Pushkar Lake. This luxury resort in Pushkar is conveniently located near the city's central commercial district and transportation hubs.
This historic property has banquet facilities, ideal for hosting special events like weddings and galas. Rajwada, a multi-cuisine restaurant, provides its guests with an extensive menu with a delicious variety of dishes.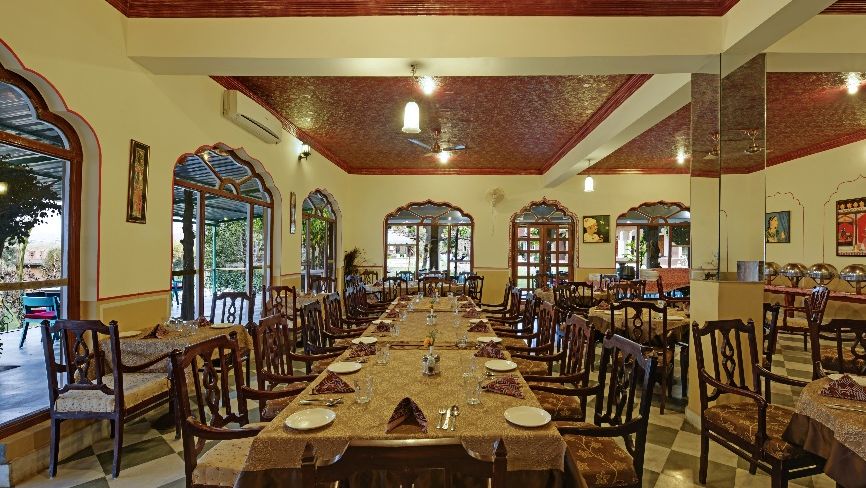 Final Words
Rajasthan, often known as the "Land of Kings," is a majestic state renowned for its massive forts, breathtaking dunes, delectable food, and rich cultural heritage. So don't wait; plan a trip to Rajasthan today and make lifelong memories with your loved ones. If you're looking for high-end luxury villas in Rajasthan, Rosastays Partner Homes would be the smartest choice as they are strategically located around the best infrastructure and have high appreciation value. We have listed some of the most luxurious resorts with top-notch amenities available in Rajasthan, and they're ready to welcome you with open arms.