Homestays near Delhi for an Ideal business Trip
Delhi, the capital city, is a bustling place with rewarding experiences. While being the center of the nation, Delhi has become the epicenter of the leading businesses. During the urgency of handling numerous deals, every professional wishes to find the best accommodation. Without wasting your time, find the apt homestay in Gurugram equipped with outstanding facilities since Rosa Gurugram is at your service.
Experience the Solitude and Serenity of Homestays
Gone are the days when homestays were considered only a cheaper option. Nowadays, people opt for home stays over five-star hotels because of the ultimate privacy. Getting a cozy environment all to yourself and your loved ones is the best way of spending your vacation.
A homestay brings a homely vibe, and you can plan your activities accordingly. Especially if you want to spend quality time with your friends and family under one roof, you must opt for a homestay.
Make the Most of Your Corporate Trips with R.O.S.A Gurugram
Everything about this premium stay is worth experiencing, from the interiors to the location. So if you want to escape ordinary life and reward yourself with a workstation for all your hard work, this is the perfect place.
Get mesmerized by the ambiance of ROSA Gurugram and have the best time of your life. Whether it is luxury rooms, open areas, housekeeping, or picture-perfect locations, you will find everything under one roof.
Superior Connectivity and Convenient location
Situated in Gurugram, you can feel the vibes of this urban city from the ROSA homestay. It is super easy to reach the homestay as it is set up in an incredible location. Enjoy the view of the entire city from your balcony or the terrace. If you are coming from Delhi, you can reach here in a short time.
Relish your time here in this serene and calm environment where you can chill and observe city life from a distance. Take a quick tour of the city because this homestay in Gurugram has excellent connectivity to all the routes.
Turndown Services as Per Your Comfort
While you are relishing every moment of your business trip, the staff at our homestay will ensure that your room is clean and made up. We understand how tired you can be while returning from a day full of adventures.
That is why we offer turndown services as well. All you have to do is to come to your room and find your bed ready. Doze off and have a comfy environment at all times. In addition, we assure you that your room will never be messy because for us cleanliness is godliness.
Amiable Amenities
The amenities provide you with every comfort, so you do not miss your home. From free parking, Wi-Fi, lifts, and power backup to housekeeping, the homestay has a wide area of services. For example, you can even warm up the takeaway food in the provided kitchen space.
Every corner of this boutique homestay in Gurugram is well maintained. Whether you want to explore nearby places or just rest in this lavish homestay, the amenities will fulfill your needs. The property also has CCTV cameras for parking, lounge area, and other public areas of the homestay to take care of your security.
Ideal for Nature Lovers
What is better than sipping coffee alone or with your loved ones and just living in the moment? The incredible terrace garden will blow your mind if this idea seems appealing to you. Spend some quality moments here, chat with your friends and family and rejuvenate yourself.
The night view from this garden is terrific, and the city lights will overwhelm you. Experience the calmness in the atmosphere and indulge in self-care. Have dinner at the terrace, play games, or whatever brings you joy.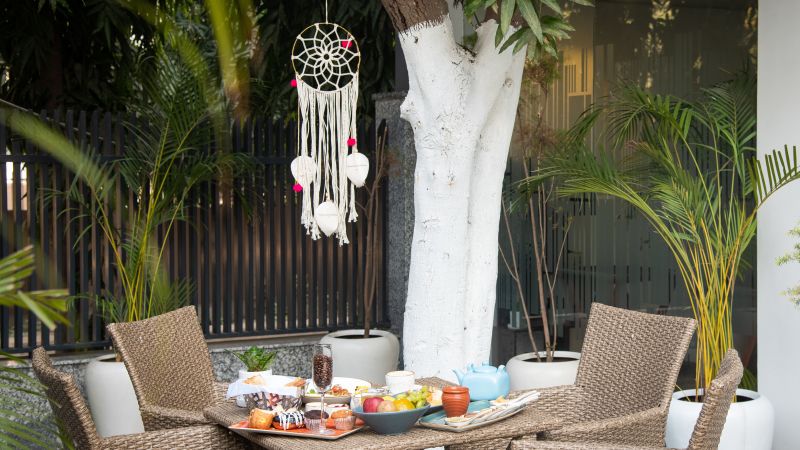 Plan Corporate Trips to Beat the Blues
Every company focuses significantly on team-building exercises. There is nothing more critical than bonding with your colleagues to have a greater understanding of each other. Well, the stay is an incredible choice where you can come on corporate trips and have a great time.
Give your employees the relaxation they deserve to recharge their batteries. If you have any conference or you require a place for hosting a meeting, we would be happy to organize it. Let us make all the arrangements while you relax and have a good time with your colleagues. Forget the complexities of your work life at the homestay and indulge in some great fun.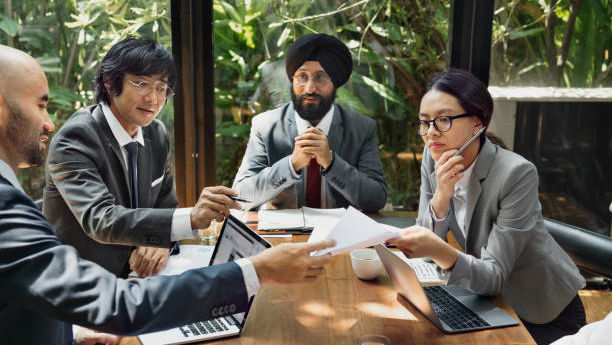 Spend Quality Time with your Family
No matter how big or small your family is, they have 22 rooms that will be enough for any group of people. So come with your spouse and children to spend memorable moments with them. Have a wholesome conversation, play fun games, sleep as late as you want, and live your dream life.
Let the kids run around because our premises are very safe. You won? have to worry about anything while you are here. Making your wishes come true is what our mantra is as a homestay in Gurugram.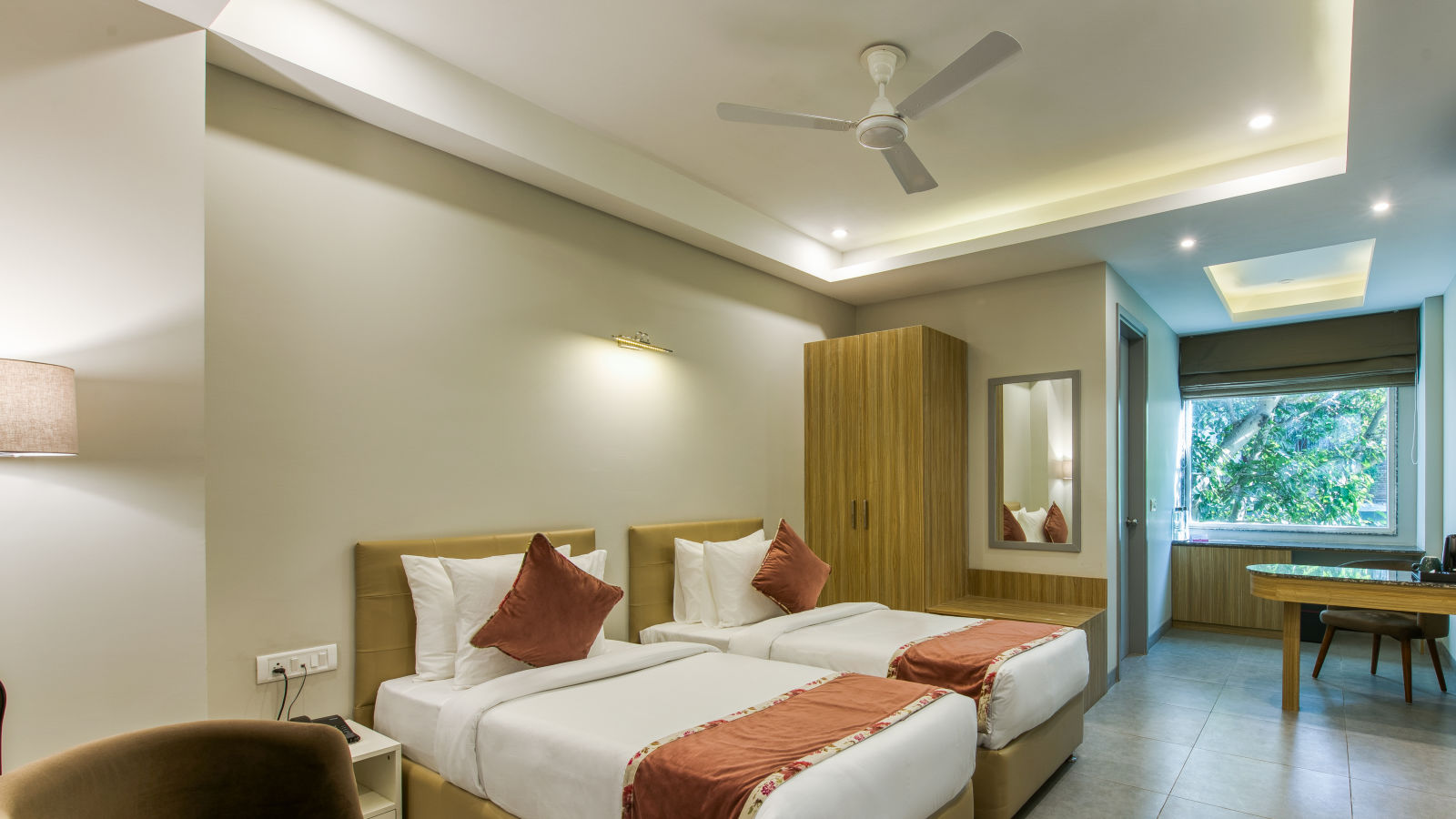 Other Essential Details
Just 13 km from the Delhi International Airport, the homestay has fantastic connectivity to all parts of the city. The place also offers pick-up and drop services from railway stations and airports. Fire extinguishers, modern safety tools, and free private parking are some of the appealing features of this homestay.
Final Words
Whether you are coming for a work trip or a fun-filled vacation, we at Rosa Gurugram will make your trip memorable and worthwhile. All you have to do is sit back and relax while everything else is handled for you. So make the best out of your weekend getaways by choosing ROSA homestay in Gurugram.