ROSASTAYS Parvada: The Best Place to Stay in Mukteshwar
Mukteshwar is a beautiful hill station located in the Nainital district of Uttarakhand. A popular destination for nature lovers, adventure enthusiasts, and those seeking a peaceful retreat, the best time to visit it is from March to June, and September to November when the weather is pleasant. Mukteshwar is accessible by both air and road, the nearest airport is in Pant Nagar, and the nearest railway station is in Kathgodam. You can also take your own car as it is well connected with major cities like Delhi, Nainital, and Haldwani.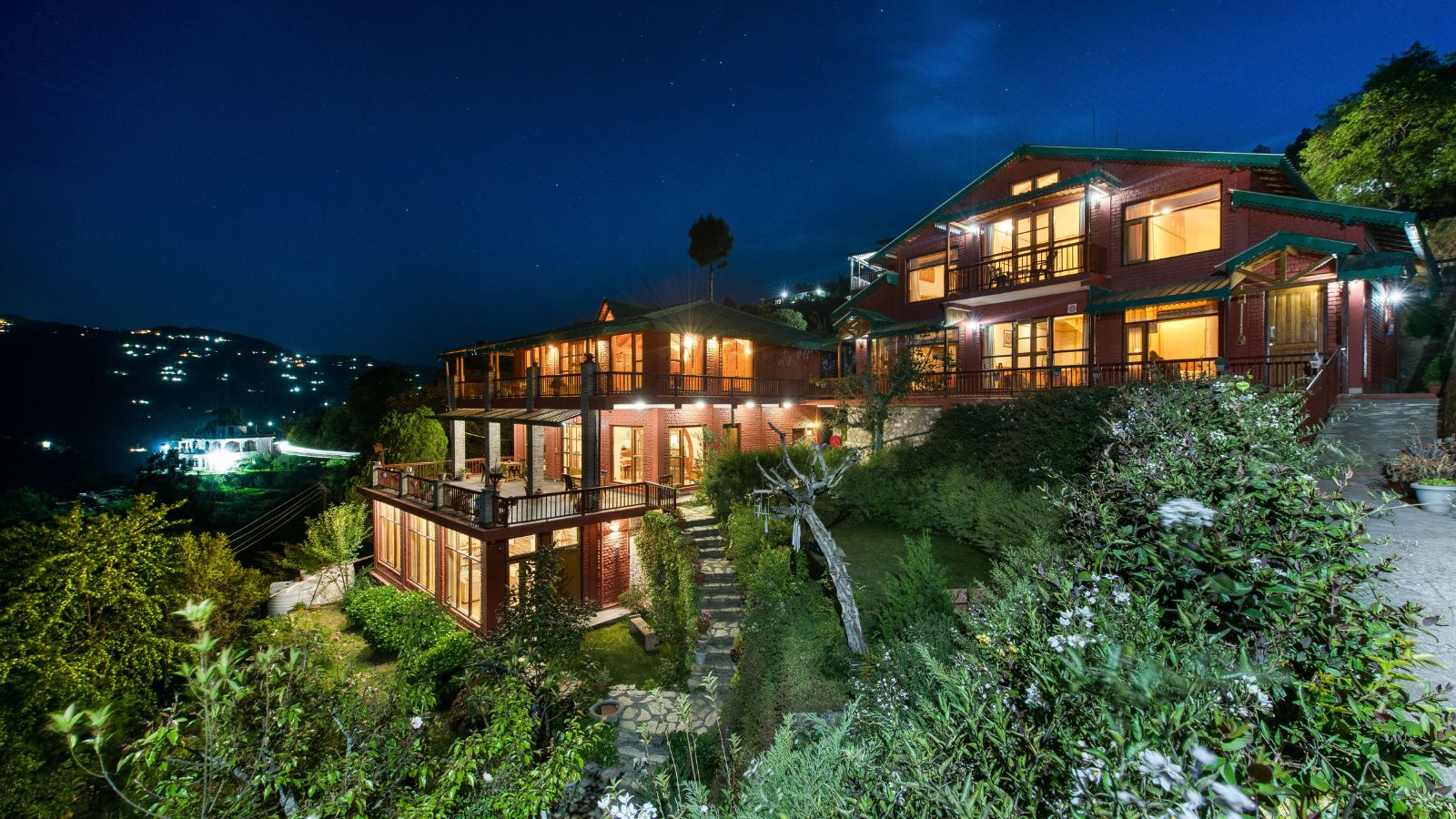 Known for its scenic beauty, lush green forests, and panoramic views of the Himalayas, Mukteshwar is a favourite destination among travellers. To cater to the increasing number, a range of accommodation options, such as hotels, resorts, guesthouses, and homestays have come up. One of the best places to stay in Mukteshwar is Rosastays Mukteshwar Rosa Parvada.
A well-located homestay in Mukteshwar, the Rosastays Mukteshwar Rosa Parvada is a sprawling 2-acre property in Village Parvada offering sweeping views of the South Gola Range. Step into the warm lounge and feel tiredness leave your body only to be quickly replaced with calm serenity. With six types of residential suites and cottages, a spacious dining area, a library area stocked with books and board games, and balconies all around, you will not be in any hurry to leave Rosastay Mukteshwar! It is recommended for long-stay holidays.
At the best place to stay in Mukteshwar, Rosastays Mukteshwar Rosa Parvada, you can pick the accommodation of your choice. The suites and cottages, designed aesthetically with vintage furniture, are comfortable and equipped with modern conveniences and amenities like Wi-Fi, tea-coffee makers, heaters, and geysers. The Wild Fig North Duplex Suite Room and Wild Fig South Duplex Suite Room are semi-private duplex meant for a group of eight mountain lovers. The Wild Fig Central Suite Room has a living room on the ground floor and an all-pinewood bedroom with an attached bathroom on the first floor. The private balcony gives a bird's eye view of the mountains and is a superb place for coffee with your beloved.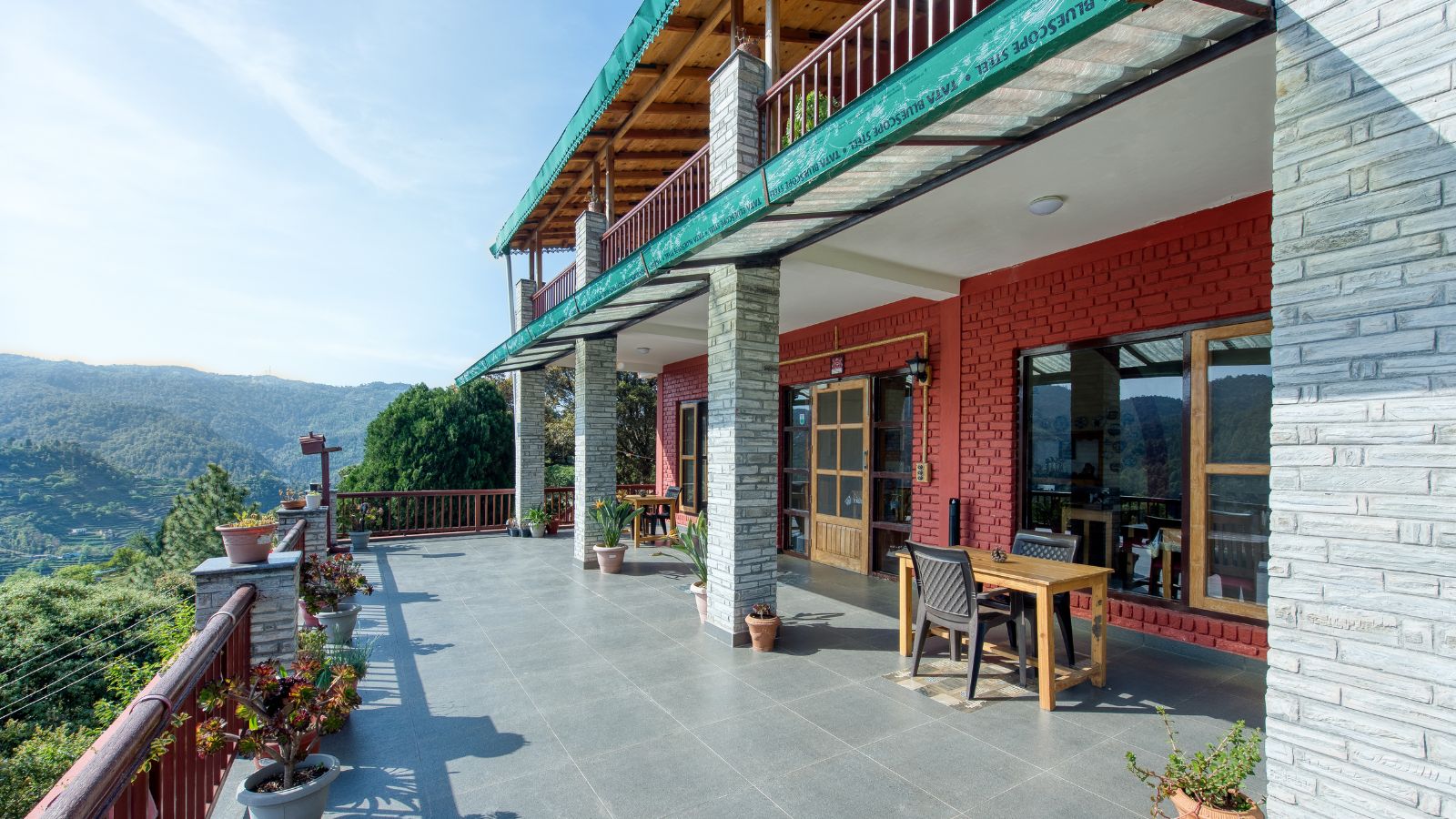 This homestay in Mukteshwar has cottages, as well. The Oak Cottage and Pine Cottage are cosy intimate spaces for two. There is a bedroom, a separate seating area, a living room, and a kitchenette, along with a covered sit-out overlooking the orchards, and these are the magical ingredients for a quiet relaxing vacation. There's even a pine tree going through the roof! The Amaltas Cottage, for a bigger family, is larger in size and has two bedrooms, a separate living room, a dining area, and a kitchenette.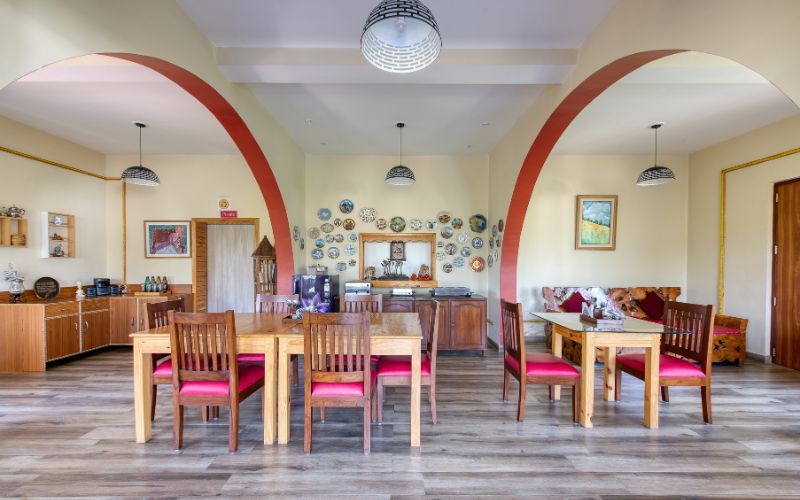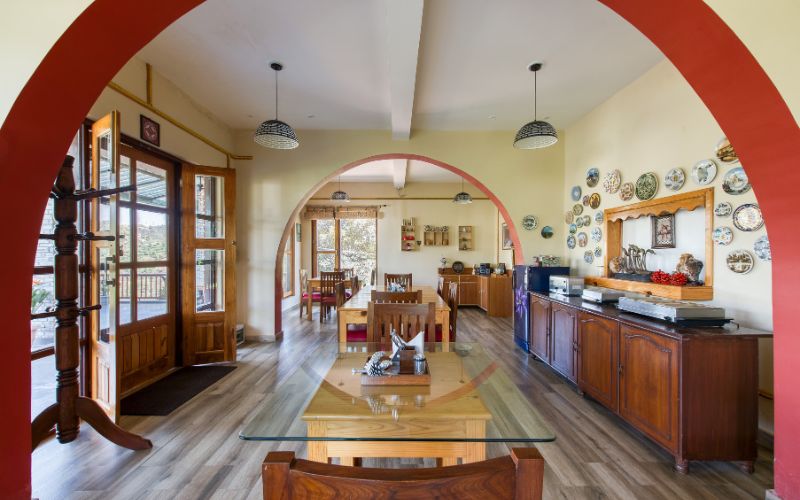 In the common Dining Room, eat like the locals and request for Kumaoni cuisine, which includes dishes like Aloo Ke Gutke, Baadi, and Singauri. Fresh fruits from the nearby orchard just can't be missed! So, when you are scouting the internet for the best place to stay in Mukteshwar, stop and book the Rosastays Mukteshwar Rosa Parvada, a jewel of a homestay in Mukteshwar.
#bestplacetostayinMukteshwar
#homestayinMukteshwar