Peaceful homestay at one of the most beautiful places to stay in Nainital
Popularly called the 'Lake District' Nainital is nestled high up in the Kumaon foothills of the Jagbeer Himalayas. The scenic views and calm weather make it picture-perfect and a prime choice for a vacation. Tourists rush to the city in the summer months as it stays cool, and in winter, it receives snowfall.
Over the years, the way one plans a holiday has changed. People no longer visit regular hill stations or book five-star hotels but prefer off-beat locations and homestays where time almost stands still.
Nainital has thus become congested and crowded. Visitors from cities are looking for a peaceful homestay near Nainital to be far from the hustle and bustle of city life. Several resorts and hotels have come up in Jeolikote, about 17 km before Nainital. A gateway to Naini Lake, Jeolikote is an untouched jewel.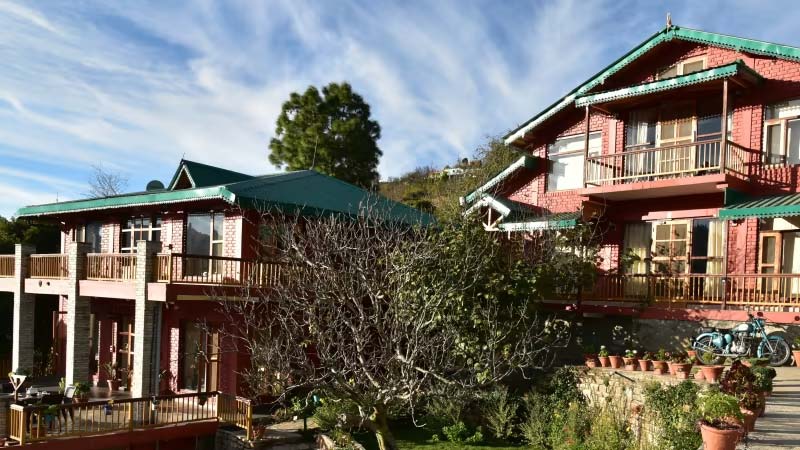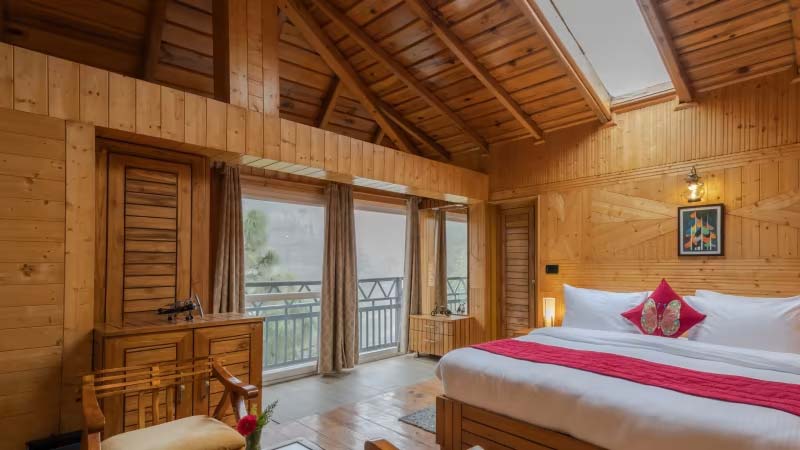 Known to be a wonderful homestay near Nainital, Bara Bungalow is for dream vacations! Bara Bungalow, located on a hill slope with a stream flowing close by, is a cosy cottage with a welcoming vibe. Complete with a red roof, an ivy-covered garden wall, and Sheesham flooring - it looks straight out of a fairy tale! Guests feel immediately at ease when they enter a room. Rooms with private balconies encourage intimate conversations, and one would never want to leave. The large dining area can accommodate many people, yet it never looks overcrowded. It serves delicious local Kumaoni fare and international cuisines as well. An array of charming rustic knickknacks line the mantle shelves. Home to unique foliage and trees, you will surely leave your heart behind at Bara Bungalow Jeolikote, a homestay in Nainital.
If you have planned a trip to Mukhteshwar and are checking out the best places to stay in Nainital, look up Rosa Vatika in Ramgarh. An hour away from Mukhteshwar, it offers breathtaking views of the Himalayas and the surrounding apple orchards and has a reputation for being the most-visited homestay near Nainital.
Built over three floors, Rosa Vatika is a solid structure made of stone and wood. Once inside the room, you realise it is beautiful with a lingering woody fragrance. Large bay windows overlook a dense forest and an apple orchard; you can even step outside on the balcony for a closer view of the forest. All the rooms are spacious and do not look the same; the bathrooms are large and equipped with modern amenities. The slanted wooden roofs have skylights through which sunlight and moonbeams come in! There is a large dining area where guests can enjoy freshly prepared hot meals. They can even sit outside and bask in the afternoon sun overlooking dense greenery. The staff is accommodating and always goes the extra mile to keep the guests happy.