Discover the Innate Joy and the Old Rustic Charm of Homestays in Nainital
People from across the country visit the hill stations of Uttarakhand for a holiday. They serve as the perfect escape in the summer. Lakes surround the Tal region of Uttarakhand, making it one of its unique features. Moreover, the charismatic combination of the mighty Himalayan region and beautiful lakes add to the splendor.
Nainital remains one of India's most popular hill stations, surrounded by an eye-shaped lake. According to the legend of Hindu mythology, Goddess Sati's eyes were dropped in the Nainital's lake, making it look like an eye. Apart from this, Nainital is a magical hill station that carries rich culture and Kumaoni heritage.
The best way to reach Nainital is by road. The joy of slow travel around the hills of Uttarakhand is a treat for every tourist visiting. You can plan a road trip with your friends or family and enjoy a magical time with them here. With various homestays at your disposal in Nainital, one of the most unique and authentic Nainital Home Stays is the Bara Bungalow Jeolikote. Built to present Nainital's most pleasing cultural experience, this Bara Bungalow is a warm, cozy place that exhibits old-school charm and nostalgia.
Bara bungalow's rich history and culture add to the charm. You can discover Kumaon's rich heritage and melt into the misty calm of the Kumaon foothills. The pine trees, verdant valleys, and wild streams chalk out a timeless landscape that takes you back into the gone era.
This boutique home has a lot of activities as well. For kids' entertainment, Bara Bungalow Jeolikote has a small space where kids can gather and play board games or try reading a few books from the library.
Wander in the Wooden Chambers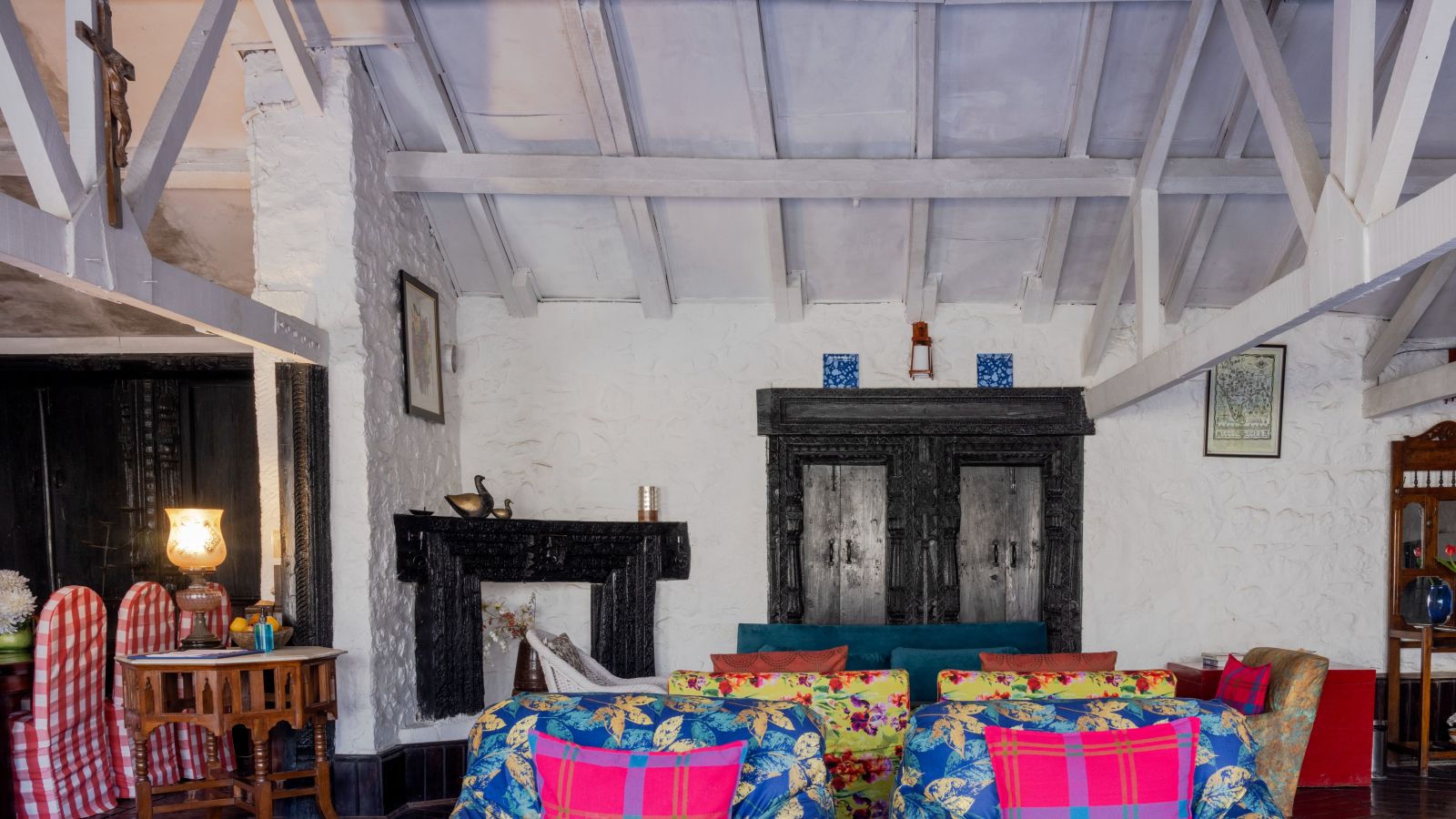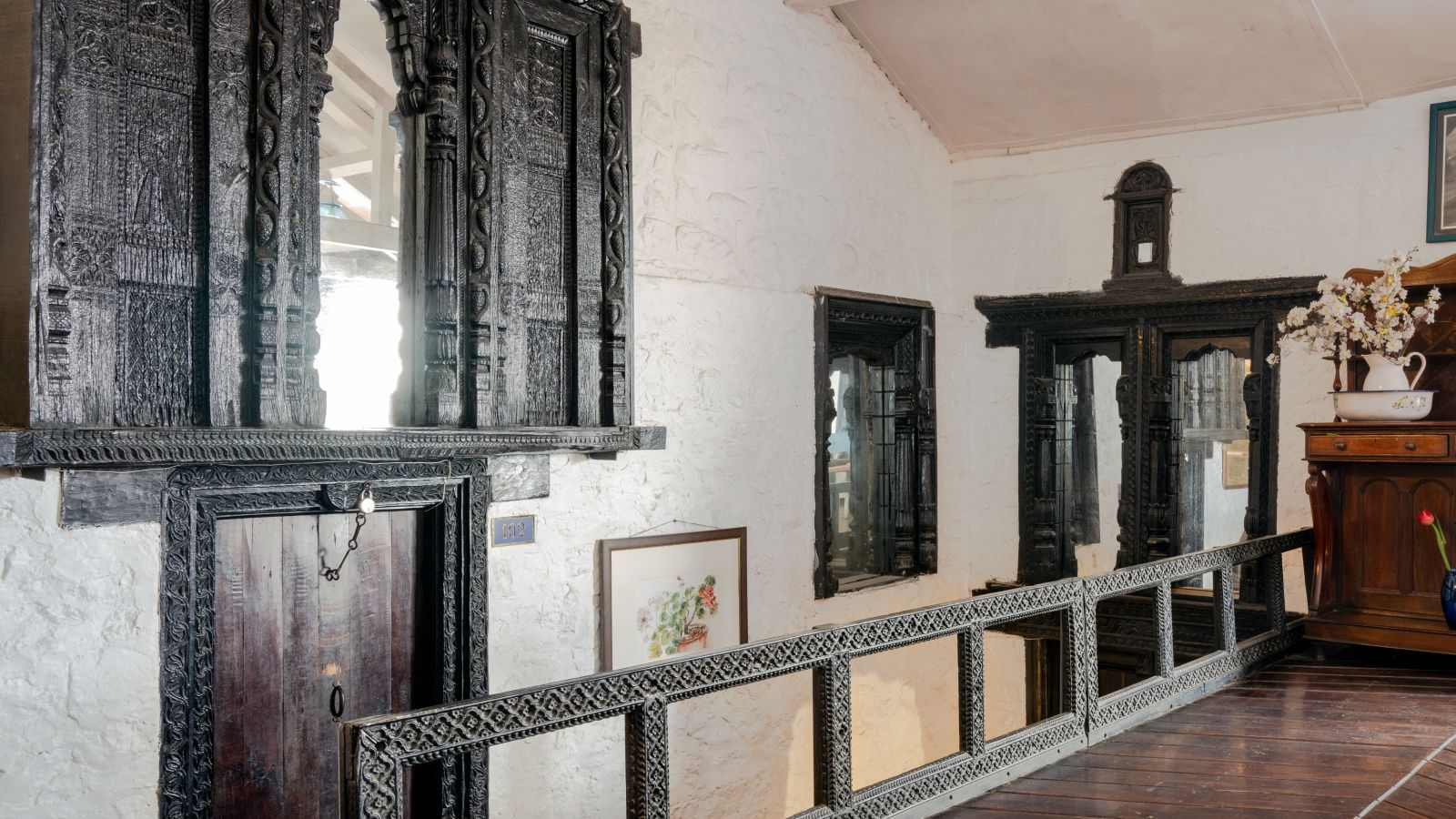 Bara Bungalow Jeolikote has six wooden rooms with chic furniture and a fireplace to keep every guest warm during cold days and nights. Every room is decked with cozy furniture and an attached balcony with the best mountain views.
You can cut yourself from the disturbances of the materialistic world and enjoy spending precious moments with your family in the comfy wooden rooms of this Bara Bungalow. From every nook and corner of this property, you can view the gorgeous and gigantic Himalayas. Waking up to this surreal view with the first rays of morning kissing your face is a dream come true. Listening to the chirpiness of birds in a scenic atmosphere while having a hot breakfast is what your heart yearns for.
Relish the Sumptuous Local Cuisine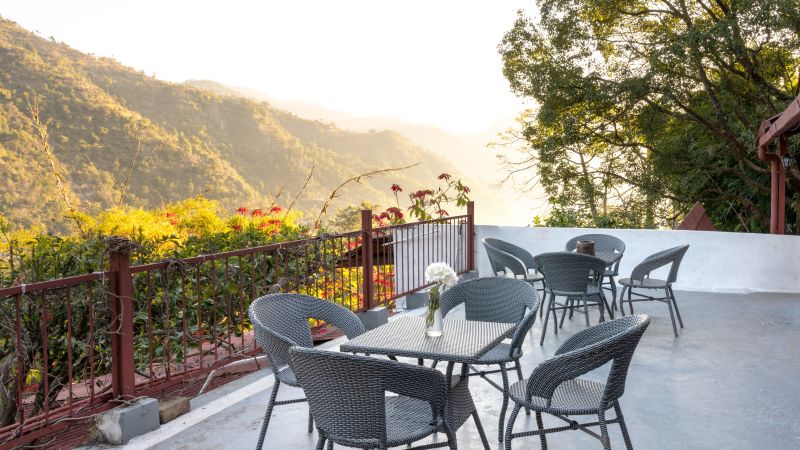 Bara Bungalow Jeolikote offers the best chefs in the town. This homestay has a diner that makes Pahari dishes; one of the tastiest dishes is the Pahadi mutton curry. Every dish is prepared with local and authentic spices and ingredients. Kumaoni's local delicacies, such as chicken adraki, leave you wanting more.
Roadside Revelry
When preparing an itinerary and thinking of what to do here, people can visit the adjacent bee hive farms and orchards for a fun experience. You can spot peaches, apples, and other fruits and vegetables at these orchards. The next best thing would be to plan a picnic near the lake and try water activities like boating. Nainital has many beautiful treks as well. All adventure freaks can dedicate one day to exploring this hill station's different treks and tracks.
Bonfire Bonhomie
Every night this boutique home hosts a bonfire on its premises. Guests can gather around this bonfire and enjoy each other's company while enjoying the tranquillity of the hills. If couples wish to enjoy some romantic quality time with each other, Bara Bungalow can arrange a candlelight dinner out on the terrace. Couples can enjoy a candlelight dinner under the stars.
Bonhomie itself means good-natured, easy friendliness. Bonfire can have a positive impact on you and your loved ones. It presents an opportunity to share tantalizing tales and carry a vintage appeal.
Ultimately, take some time off from busy schedules and plan a trip to the hills of Nainital. Enjoy your time here at the Bara Bungalow Jeolikote, and experience the homely vibe of a place you will be happy to call your second home. In addition, a break away from the urban jungle to a majestic and alluring place soothes the soul and calms the mind.