Making Memories at Jaipur Boutique Property
Jaipur is a popular tourist destination in India that attracts both domestic and international tourists who come to explore its historical sites, forts, palaces, and vibrant markets. The Amer Fort, Nahargarh Fort, and Jaigarh Fort are some of the top attractions in and around the city. If you are searching for a royal retreat in Jaipur to rest in, your search is finally over as ROSASTAYS Amer meets all the parameters and is easily one of the best homestays in Jaipur. Located in Sitarampuri on Amer Road, this homestay is spread across three floors and has a grand patio and reception area. A smooth check-in/check-out process, flexible policies and friendly management help make it a hit with travellers.
ROSASTAYS Amer has a total of four rooms, two of which are Deluxe Rooms and two Executive Rooms. All the rooms are well-ventilated and aesthetically designed with large beds, sofas, and chairs. The rooms are warm and welcoming with connected bathrooms, convenient closets, tea & coffee machines, fans, and air conditioning. Wi-Fi and parking are also available.
Deluxe Rooms
Since Jaipur has pleasant weather all through the year, ROSASTAYS Amer welcomes families on a holiday, as well as business travellers. The compact deluxe rooms are available for those looking for modern conveniences, and a feeling of being at home. At the best homestay in Jaipur, the Deluxe Rooms are spread over 450 sq. ft. and can comfortably accommodate three adults. They overlook the garden and are well-furnished and cosy. All modern amenities like air conditioning, internet access, flat screen television, iron, mini-bar, refrigerator, telephone, in-room menu, in-room safe, table lamp, tea/coffee maker, and more, are available. The rooms have a balcony and an attached washroom, as well.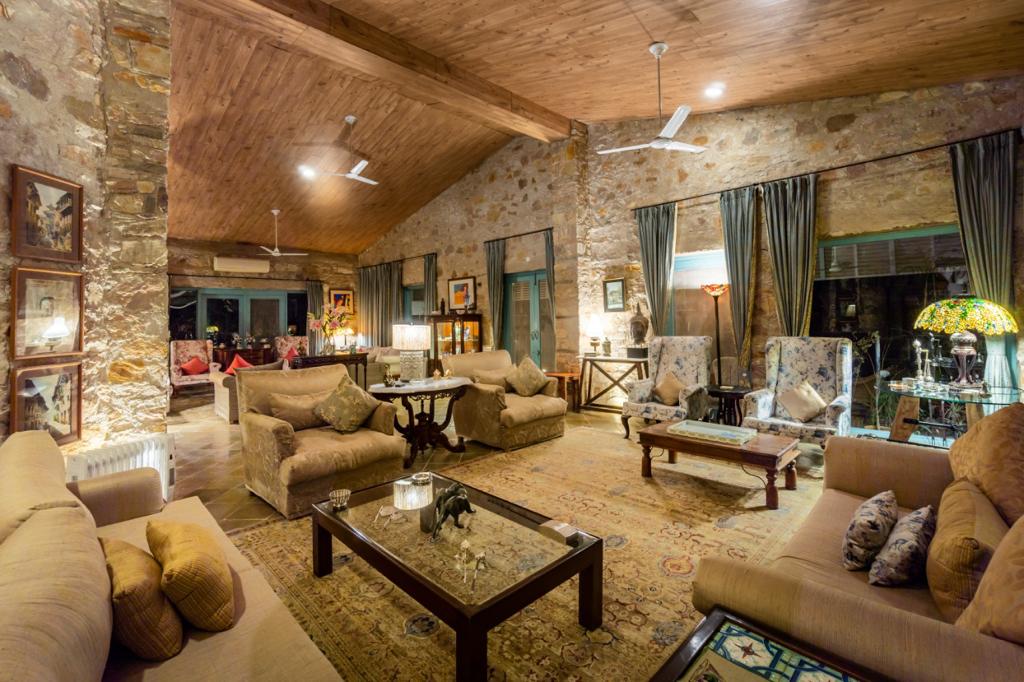 Executive Rooms
The Executive Rooms at ROSASTAYS Amer, spread across 550 sq. ft., are spacious, offer a view of the garden and can accommodate three adults. The aesthetically done rooms, with luxurious linen and furnishings are the first step towards enjoying a vacation. There is interesting wall art and strategically placed lights that make your dreams come true. In the attached washroom, take the opportunity to soak in the tub and feel your fatigue and tiredness melt away. Modern facilities like air conditioning, Internet access, a flat-screen television, an iron, a mini bar, an in-room menu, an in-room safe, and a tea coffee maker are also available.
ROSASTAYS Amer is a winner and one of the best homestays in Jaipur!