Revel In Bespoke Experience At These 3 Homestays In Nainital
Whether a holiday or a long weekend getaway, when you wish to step out of the city, one of the first preferences is usually Nainital.
Nainital is enjoyable in any season, whether in summers, monsoons or winters. The hills are always a quick escape for city dwellers to escape the heat, pollution and noise. The feeling of experiencing drizzles while sipping a cup of tea on a beautiful porch definitely sounds enticing.
Many of us look for different ways to get more profound and meaningful experiences. However, something about being in the Himalayan state hits closer to heart, and Nainital comes out as the most conveniently situated city in the hills. Nestled in Uttarakhand, the town can easily be reached via road as it is a few hours' drive from Delhi. Surrounded by lush greenery, pine trees, and lakes, Nainital is the jewel of Uttarakhand. Once, it was a famous honeymoon destination, but now it has grown into a perfect getaway for fair reasons. It has a low cost of living and is easily accessible from Delhi NCR, so why spend the weekend in the city when you can breathe in the fresh air of the Himalayas?
The air and pleasant atmosphere of Nainital are rejuvenating and will refresh you by removing the fatigue of your busy life. During your stay, you can look closer at the Kumauni culture and heritage and get a bit touristy by visiting some recommended spots.
The most frequented tourist spots of the town are:
Nainital Lake
While you're in the city, picturesque Naini Jheel (Lake) is sure to catch your attention. It is situated in the city's heart, you can choose to boat, or not, however the view itself of the jheel surrounded by mountains, and the sun setting amidst makes for a serene visual that can form a core memory with loved ones.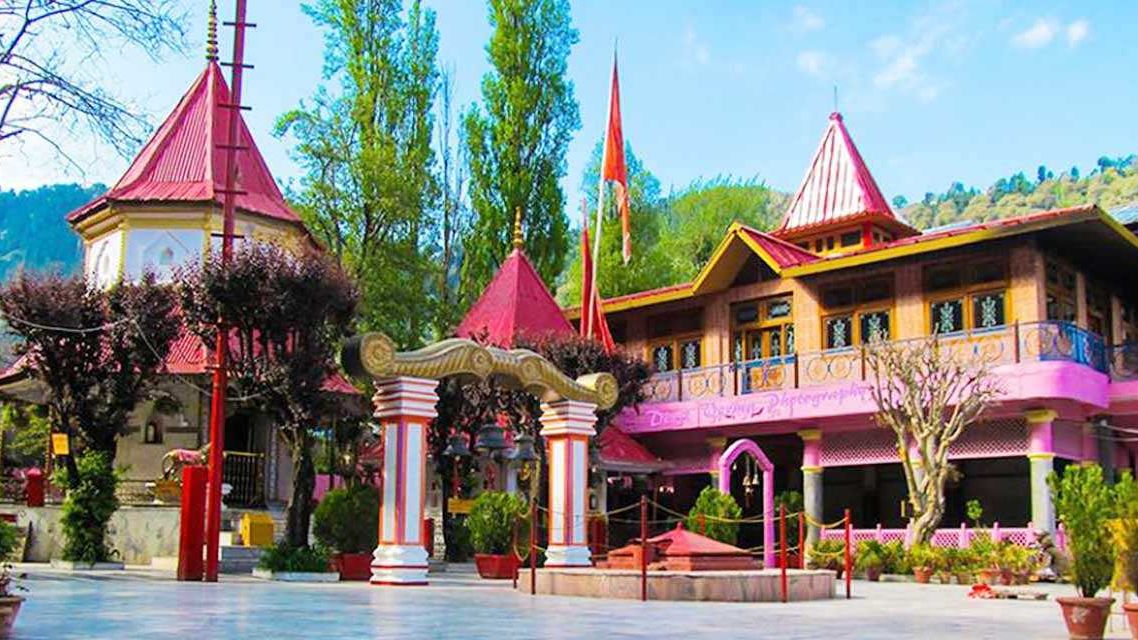 Goddess Naina Devi Temple
Regarded as one of 51 Shakti Peeth, the temple of Goddess Sati is located by the stunning Naini Lake in the heart of the city. The legend goes by the temple is that the eyes from the burned body of Goddess Sati fell when Lord Shiva was carrying her corpse. Hence, the Goddess is praised here in the form of eyes.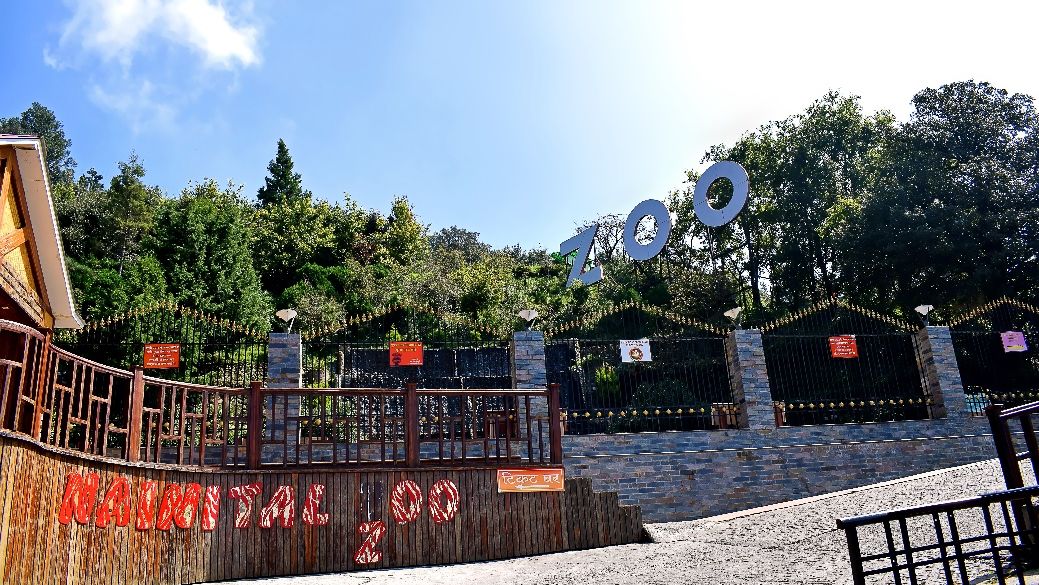 High altitude Zoo
Locally called 'Sher ka Danda', housing a large number of wild animals and is located at the height of 2100 meters, it is one of the best attractions for wildlife lovers in Nainital.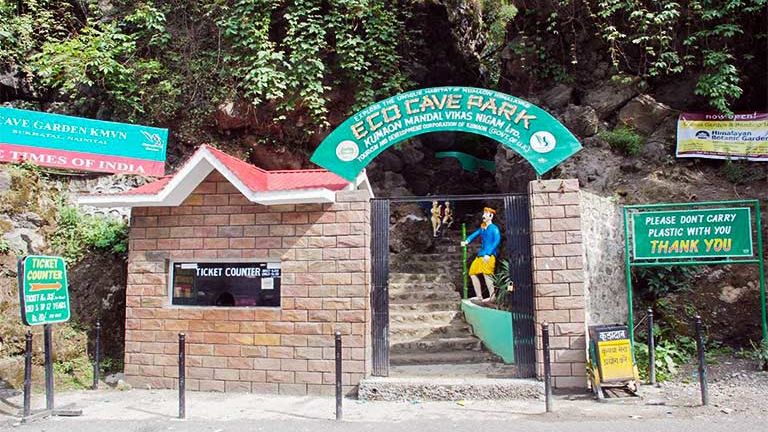 Eco Cave Garden
Spare some time to visit the site to get soaked in the beauty of wildlife. These caves give the kids a first-hand experience of the natural habitat of various wild animals.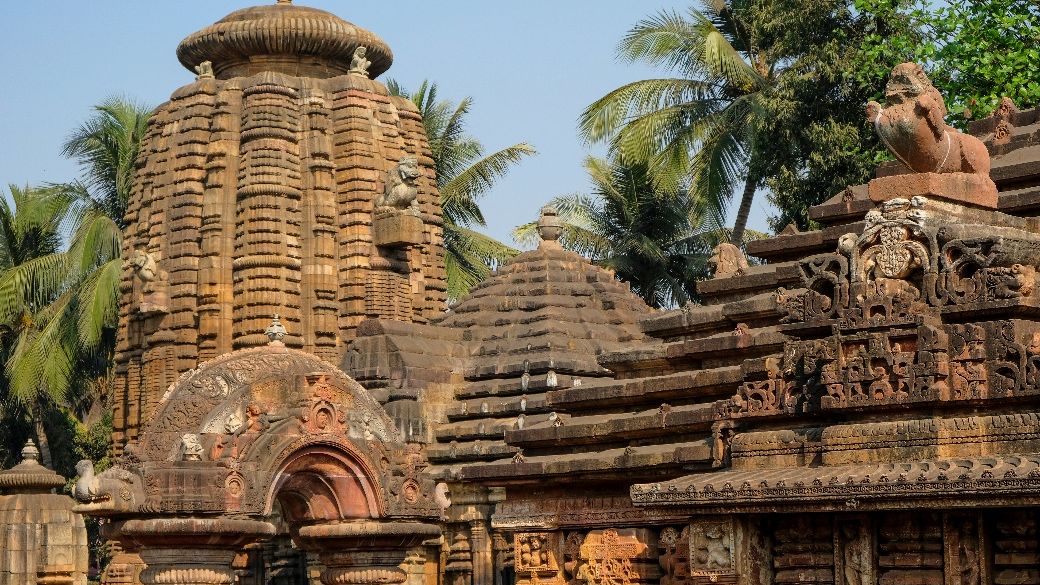 Mukteshwar Temple
Situated at the height of 2,312 meters above sea level and about 2 hours' drive from the city, the temple is one of the country's 18 most revered Shiva temples. It is sacred and beautiful and is considered an essential place of worship by Hindu devotees.
Besides the delightful tourist sites, kumauni culture and heritage, the city has many more things for you to explore and enjoy.
The city contains apple and cherry orchards, beautiful lakes and historical sites. You can also choose a few adventurous activities like camping in Pangot, which is 15KM away from Nainital. Barapatthar can also be an excellent choice if you like treks, a spot that offers a surreal background and can be a rejuvenating experience.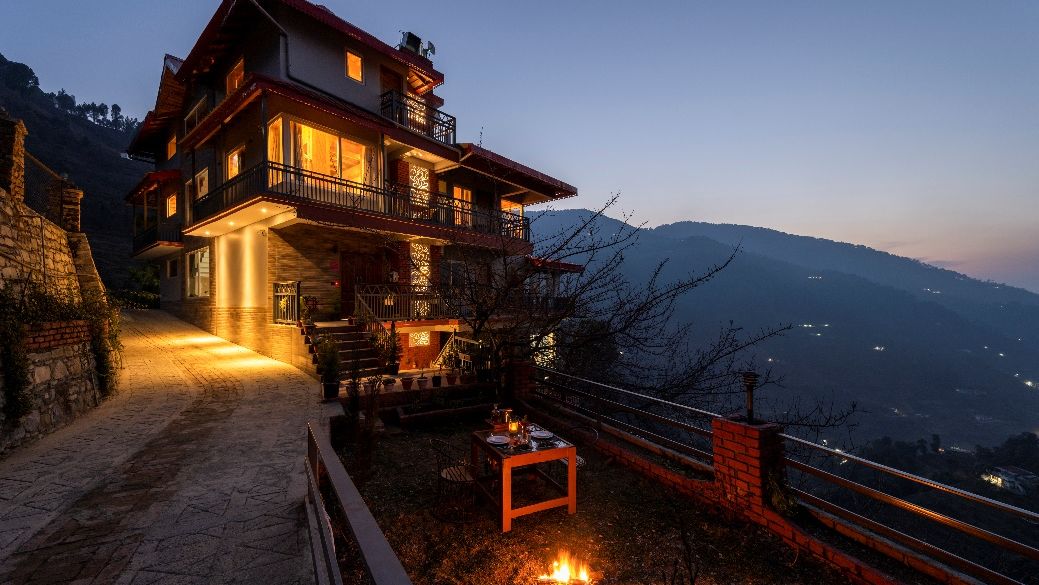 But where do you stay in Nainital while on this serene getaway? Your place of dwelling is as important as the destination when it comes to a relaxed holiday. One of the many options available in the city is a boutique homestay by Rosastays.
Rosastays adds a flair of unique and unparalleled homestay experiences with the high quality of life you would like to enjoy. The three boutique homes available in Nainital are Bara Bungalow (Jeolikote), Rosa Suvaasa (Ramgarh), and Rosa Vatika (Ramgarh). Every boutique home has its own appeal, and one can choose a home that suits them the best. The d?r and aesthetics are pleasant, warm and welcoming to make you feel like you're staying in your own home. Every homestay is equipped with all the necessary amenities to make your trip more comfortable and enjoyable. You can choose any of these according to your travel plan.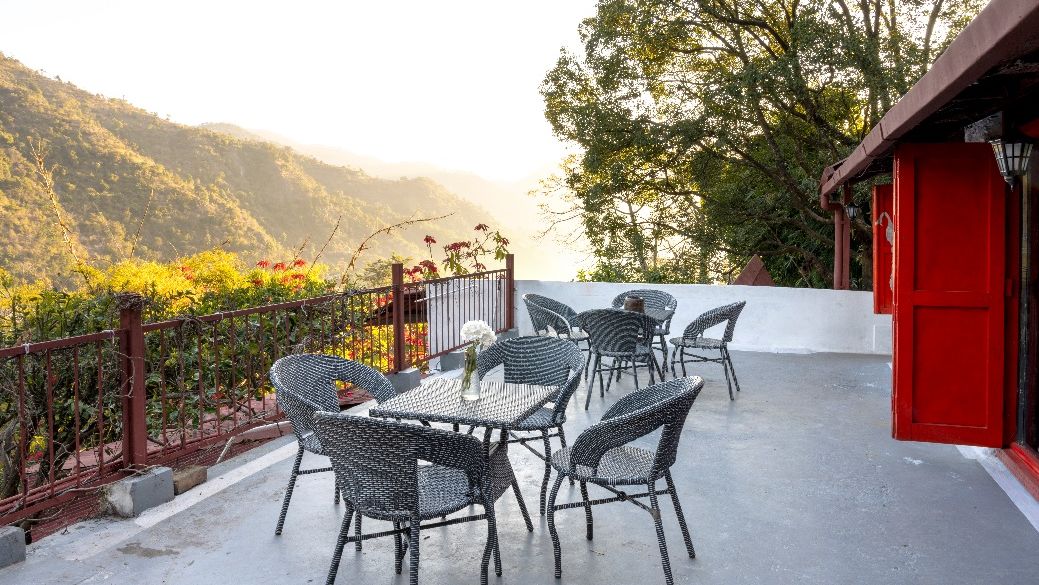 Bara Bungalow, Jeolikote
One of the most sought-after bungalows in Nainital, the heritage property is a red-roofed Kipling-era cottage built with Sheesham wood. This home has a vintage appeal and aesthetic, which makes every tourist feel cozy and comfortable. The whole property has six large bedrooms decked with queen-sized Takht beds and a fireplace to keep the guests warm. The balconies open to the plain view of the Himalayas. One can start their day by breathing in the fresh air of the mountains and sipping tea on their balcony.
This heritage house has an in-house diner, where local chefs use age-old recipes with traditional herbs and spices to serve authentic kumaoni food as one of the many options. Everything in this diner is organic and healthy. It offers a vast menu which has international dishes as well.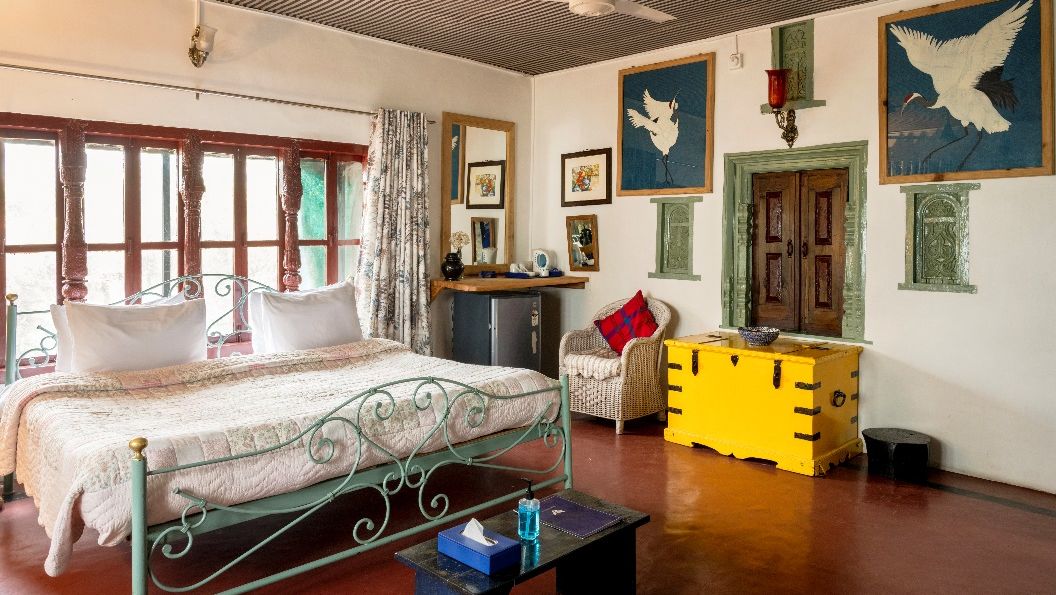 Rosa Suvaasa, Ramgarh
If one searches for the best places to stay in Nainital, one must explore the option of staying at Rosa Suvaasa, located in the Ramgarh valley of Nainital. Ramgarh is a fruit-rich valley that spreads over 1.5 acres. Offering one of the best Himalayan views, one can experience zen with stargazing and also experience the beautiful sight of sunrise from here. This heritage house has one of the best views and is also perfect for a long trip.
This home has nine rooms with king-sized beds, chic furniture and traditional interiors. The common living area is perfect for a family to get together. It has an open terrace too, where one can dine with their family or friends, sitting under the stars. The in-house diner, O Bite, offers its tourists the best gourmet dishes from around the world.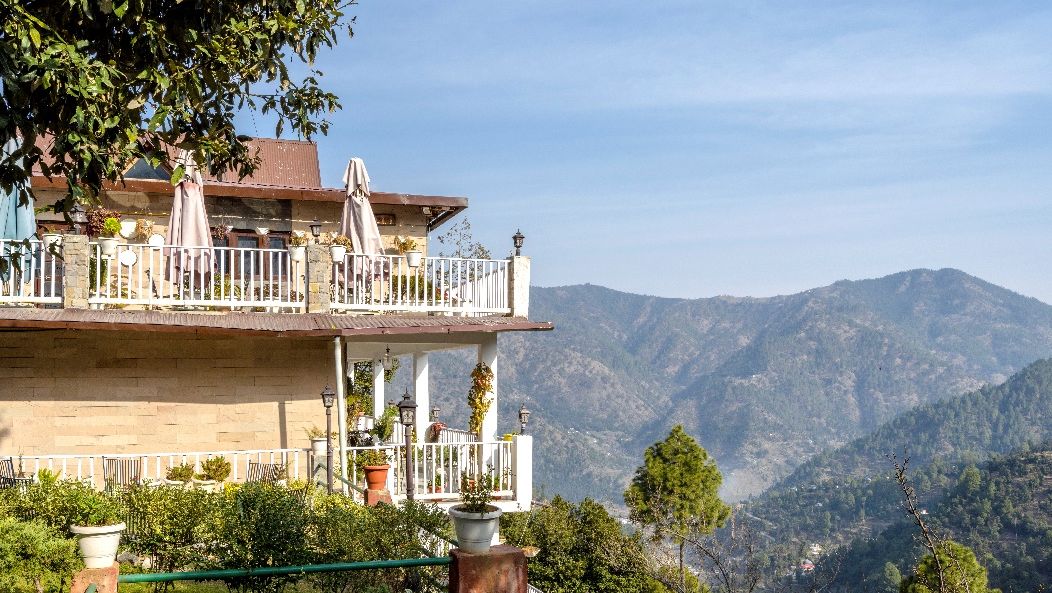 Rosa Vatika, Ramgarh
This homestay is located on the right side of the main road, and on the left lies the Ramgarh valley. Thick forests and substantial fruit orchards surround this property. It is an apt place if one wishes to detox in the natural environment. This boutique home looks like a tiny little wooden home, where one can snuggle in their cozy rooms and relax. The lounge area is designed for every guest to relax with their families or friends. The top floor has a game room, which every kid would love. For the guests' benefit, Rosa Vatika also has an in-house parking space, accommodating up to 7-8 cars.
To offer a restful stay, Rosa Vatika has services that guests can avail of on special requests, including medicines for all. This boutique home is also pet friendly and offers dog-specific food as well. The staff are friendly and can organize a walk in the valley for people with kids.
This wooden home has 11 well-built bedrooms, cozy beds, and panelled walls. Every room has a great view of the Himalayas. One will feel like sitting in the lap of nature when residing in these rooms. For local delicacies, Rosa Vatika Ramgarh has an in-house diner serving delicious food to its guests. Every dish is prepared with local and organic ingredients. The plum chutney and local juice rhodonite are among the best locally sourced eatables.
All these three boutique homes ensure their guests get the best traditional kumaoni experience. The stays for every guest are designed according to their preferences and comfort. Every guest can enjoy their time and privacy with their family. These homes also offer special turndown services like warm milk, hot water bottles at night and soaked almonds. If one wishes to stay here long, they can also explore the in-house gardening sessions, cooking lessons and yoga classes.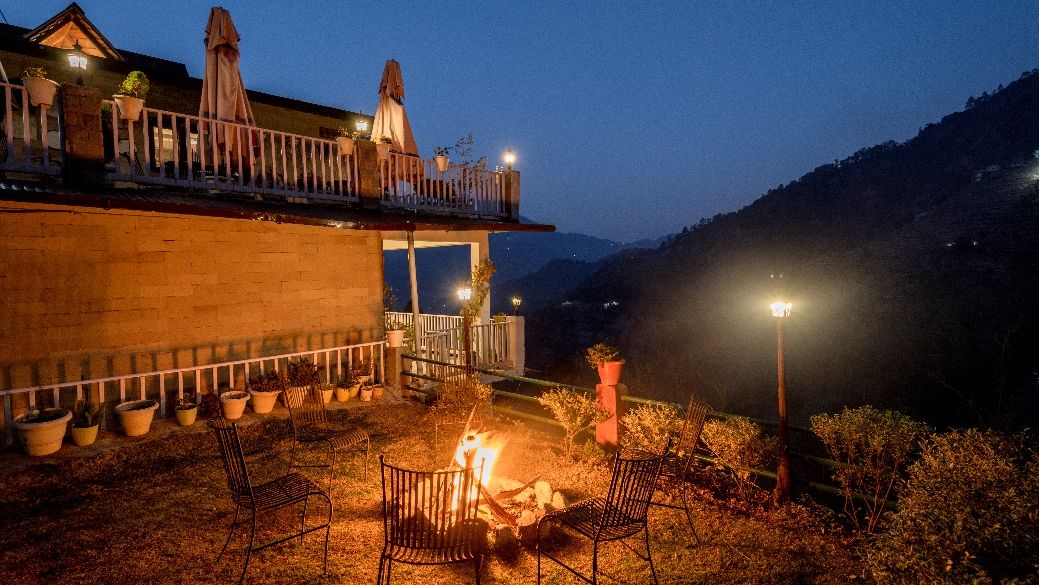 Planning taking some time off to relax
Plan a fun staycation to Nainital, a Himalayan resort town in the Kumaon region of India. Known for its beauty and adventurous activities, lakhs of tourists, are drawn to this city every year to steal a few moments of peace from their hectic lives.
Your stay at any of our three Rosastays boutique homes in the city's most mesmerizing places would become part of those happiest moments of your life that you would love to cherish and remember for a lifetime.